We give people the keys to their own underwater freedom
Blue Freedom Apnea is an AIDA certified freediving club and non-profit based in Panglao Island, Philippines that provides high quality freediving courses and training to both clients and interns. Our non-profit initiatives extend to giving local government units free underwater training and providing job opportunities to Filipino locals.
We strive to provide high standard freediving training, tailoring our programs to each individual, and delivering these consistently regardless of our student's circumstance.
To be a world-class freediving club and non-profit; where we spread the knowledge of freediving to as many people as possible both through paid and charitable initiatives.

Giorgio Mariotti
Blue Freedom Apnea, Founder
The man who started it all; Blue Freedom Apnea's founder, Giorgio Mariotti. Born in a sleepy small town in Ancona, Italy, he started freediving on his own at the young age of 15. When he turned 22, he started competing and safetying in many local and international freediving events. His personal bests include: 70 meters depth and 6 mins and 30 seconds breathhold!

He's a certified AIDA Master Instructor and is credited for teaching over 2000 students over the last 4 years. That includes his wife, Debora, who is now officially a 5th place national record holder for static breathhold.

An avid traveller, he spent a few years in India and Sri Lanka mastering yoga and meditation skills. There, he was enlightened on what his purpose on this earth is. Giorgio realized that freediving is a skill that everyone should learn. The mental and physiological benefits of the practice not only improves the individual freediver, but also the collective society as a whole.

And that is why he came here to Panglao Island, in the Philippines and opened up his freediving club, Blue Freedom Apnea. The goal of BFA is to provide a safe and enjoyable education to as many people as possible. One great byproduct of this mission is that the club/non-profit is also giving job opportunities to the local community.

Over the years, Giorgio's fledgling club has turned into a bonafide real movement. His marketing efforts have improved the industry's appeal as a whole and turned a lot of non-swimmers into freedivers.

What's even more impressive is that he did this in the midst of the turmoil of the pandemic. Who knows where we'll end up once the borders are open yet again?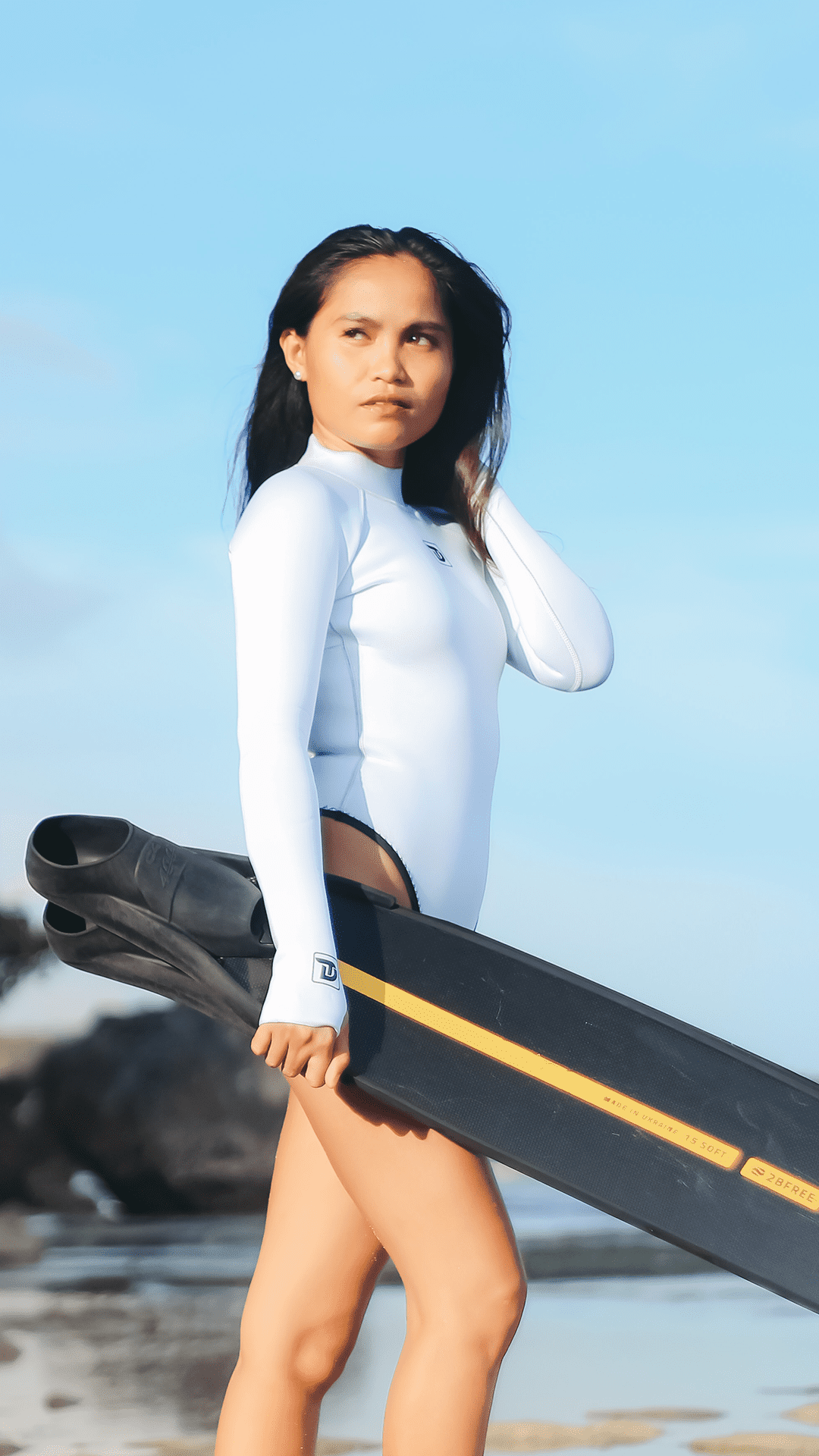 Debora Mariotti
Blue Freedom Apnea, Co-Founder
Blue Freedom Apnea's co-founder. Debora is an official AIDA 4 and Molchanovs Wave 3 Master Freediver and is currently the 5th official Static Apnea National record holder in the Philippines at 4 mins and 32 seconds!

A few years ago, she was a complete non-swimmer. She was so afraid of the ocean that she was borderline Thalassophobic! But in around June 2020 she met a certain freediver. It was her future husband, Giorgio Mariotti. And in just one year of meeting him she has completely transformed herself. She's now one of the best freedivers in the Philippines with personal records like: 41.4m CWT/FIM, 25m CNF, unofficial STA 5 mins, and 90m DYNB!

She loves teaching freediving to non-swimmers and beginners so that they could discover the wonderful world of freediving just like her! And from that love, Blue Freedom Apnea was born. This freediving club is her way of making that goal a reality. She's also an avid underwater photographer.
Your Trusted Swimming and Assistant Freediving Coaches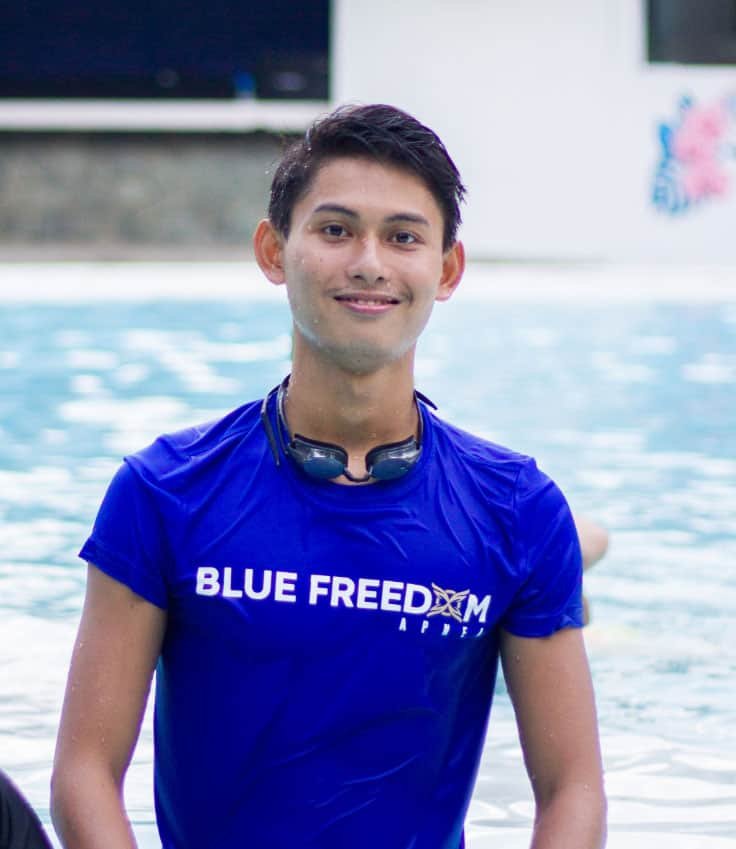 Ian Jan, or IJ as he likes to be called, is one of our oldest local-turned-freediver. He's an AIDA certified freediver and is working part-time as our swimming coach and assistant. The number of non-swimmers that were turned into freedivers because of him is in the 100s by now! His goal? To open up a business and be a successful entrepreneur!
Initially winning a scholarship program of our training, Irgel blossomed into a swimming coach and assistant instructor over time. He's an AIDA certified freediver and his goal is to be a certified freediving instructor and a future philippine record holder. He's currently working on his AIDA 4 certification with a personal depth record of 30 meters.