MAY 14 - 20, 2023 - Panglao, Bohol, Philippines
WORLD'S 5TH DEEPEST MAN IN FIM 122M
Get certified during the event with the following freediving education systems.
WORLD'S 5TH DEEPEST MAN IN FIM 122M
Miguel Lozano is a professional freediver who specialises in depth disciplines. He took silver medals twice in two of the three depth disciplines (Constant No Fins and Free Immersion) in the AIDA World Depth Championships in Cyprus in 2015.
In 2016 he performed a 122 metres Free Immersion dive at the Caribean Cup Competition in the Roatán (Honduras), an achievement that today ranks him as the fifth deepest person in the world in this discipline. .He was also the first Spaniard to reach a depth of 105mts in Constant Weight (CWT) and 83mts in Constant No Fins (CNF).
Amazing Week of Freediving
Blue Freedom Week is bound to become one of the best series of freediving events that will happen initially in Panglao Bohol, more often than you think, and eventually will grow internationally as a freediving concept.
We will invite the best freedivers in the world to teach you all of their skills, their tips, and to share with you their passion for this amazing sport.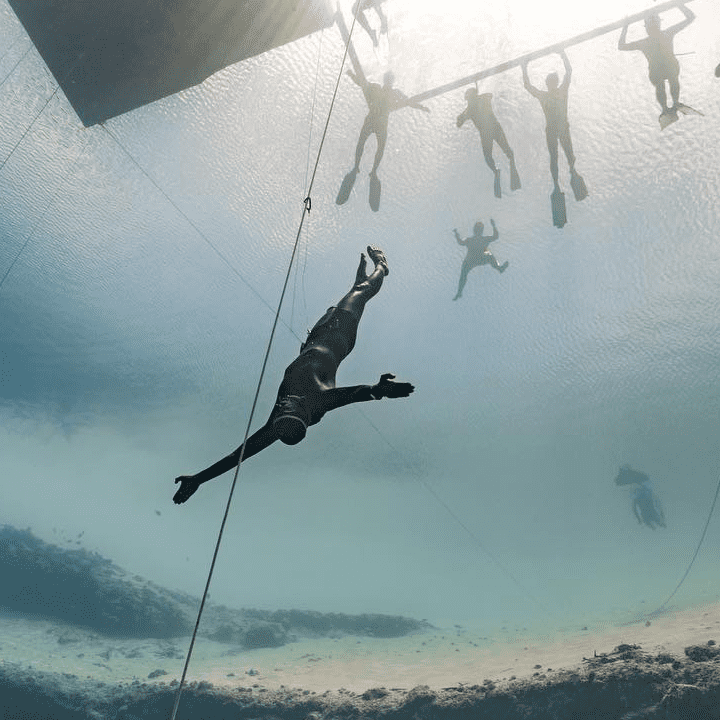 MAY 14 - 20, 2023 - Panglao, Bohol, Philippines
Thank you Blue Freedom Apnea for the great experience, I recommend this page for those who wants to learn freediving, Plus It's friendly and good for the beginners also.

Sandie Simon John Flore
Student
Blue Freedom Apnea is the best training to remedy your fear of sea depths. They will guide you best and safest ways to freedive. Good chance to have new friends and new experience.

They are very approachable and they help me get better in freediving ☺️ Thank you guys for your help and support in achieving my goal- to be a mermaid. 😀❤️ Thank you also because i'm gaining new friends along the way

I'm having a lot of fun and continuously meeting a lot of inspiring people here in Blue Freedom Apnea. I'm so grateful while learning a lot from the most humble instructor Giorgio and other few volunteers! Highly recommended!!

Blue freedom apnea is a freediving club and non-profit that aims to spread the magic of freediving to all wanting to learn.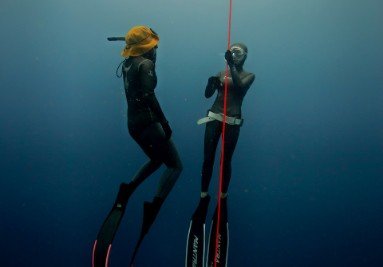 We at Blue Freedom Apnea use the AIDA standard when it comes to freediving training.
Contribute to a Non-Profit Initiative
Freediving is often regarded as an inaccessible sport but we're here to change that mentality among the Filipino people.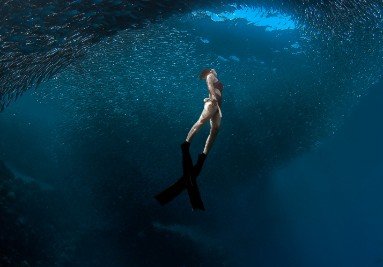 Ever dove with a sardine bait ball before? Well now you will! We dive and train here in Napaling Point, off the coast of the island of Panglao here in the Philippines. And it is the absolute best.
Help us spread true underwater freedom to all
Most people in developing countries often think of Freediving as an inaccessible activity. As if that knowledge is only reserved for those with too much money and too much time on their hands. We're here to change that false mentality. Here at Blue freedom apnea, we believe in giving back to the community.