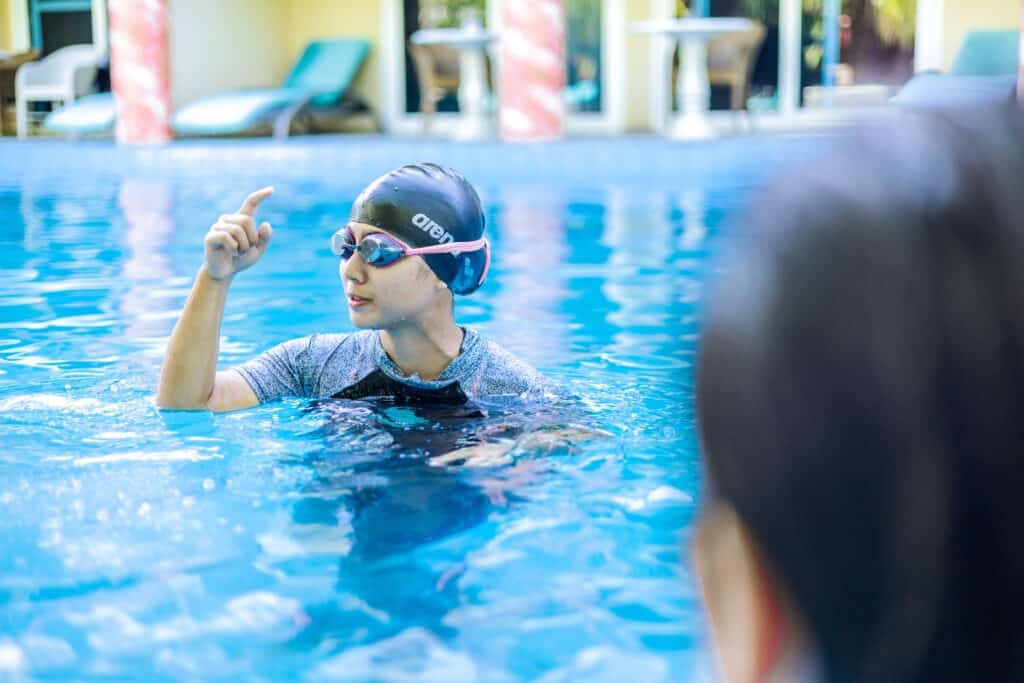 Allows the student to build their skills and swim more efficiently. Maintaining a comfortable and safe environment for swimmers.
They will learn in this program:
1. Introduction to Water Skills 2. Learning Backstroke
3. Learning Breast Stroke
4. Learning Butterfly Stroke
Pool fee 100.00 per session upon entrance
"I can't recommend the swimming classes enough! As a beginner, I was quite nervous about getting into the water, but the instructors were incredibly patient and supportive throughout the entire process. They took the time to break down each technique and skill, ensuring that I understood and felt comfortable before moving on. Thanks to their guidance and encouragement, I've not only overcome my fear of water but also developed a strong swimming foundation. It's been a life-changing experience, and I'm grateful for the excellent swimming classes!"
Shams W.Pawel
"I enrolled my child in swimming classes, and it has been an incredible journey to witness their progress. The instructors are fantastic with kids, creating a fun and safe environment that fosters learning and growth. They use various teaching methods and engaging activities to make each class exciting and interactive. I've seen my child's confidence soar as they've learned new strokes, improved their water skills, and even participated in friendly swimming competitions. The swimming classes have not only developed their swimming abilities but also instilled valuable life skills like discipline, perseverance, and teamwork."
DIEGO ANTONIO SCHNIDER
"Joining the swimming classes was the best decision I made for my fitness journey. The classes are not only enjoyable but also provide a full-body workout. The professional instructors create a structured program that caters to swimmers of all levels, ensuring everyone gets the attention they need. They focus on refining techniques, building endurance, and improving overall swimming efficiency. The classes have not only helped me improve my swimming strokes but also increased my stamina and helped me achieve my fitness goals. If you're looking for a fun and effective way to stay fit, I highly recommend the swimming classes!"
RYANNE LOUISE AGUADO