MR10MINUTES - FLORIAN DAGOURY
2nd World longest breath hold 10:30min
Florian is a Freediving Instructor Trainer currently based in Thailand. For the past 10 years Florian and his team have taught freediving to 7000+ students, 300+ freediving instructors and coached many champions.
In the early years of his career Florian was training mostly deep diving and achieved 90 meters in one breath. Over the following years he developed a soft spot for static apnea and made it his priority. Florian can now hold his breath for 10:30 minutes, which is World #2 STA performance (judged by AIDA, in 2021).
June 20-25, 2023 - Panglao, Bohol, Philippines
Bohol's only female freediving instructor wins underwater photography award
PANGLAO, BOHOL – Debora Mariotti, the crowned Aqua Queen of the Universe 2023, and the co-founder of Blue Freedom Apnea, was recognized in the recent Bohol Loop Dive Expo Freediving Photography Competition. Her photograph of a freediver enjoying the view of the majestic coral reefs of Balicasag island has been awarded the AirAsia Vibrant Award.
AirAsia grants the Vibrant Award to the photographer who is able to successfully show an array of colors that work together harmoniously, giving the subject a more natural and uniform impression in their photograph.
Debora describes that the experience was such an honor, being able to share the treasures of Bohol's Marine Life on a bigger platform. "Being there is already an enjoyable experience in itself, admiring the marine life from up close." – Debora adds.
Currently, Debora is looking forward to taking a deeper dive into underwater photography. She is accepting underwater photo shoots with divers, models, as well as brands who share the same passion for the ocean and in diving.
Their freediving club, Blue Freedom Apnea is also open for aspiring divers who want to learn freediving, even those without experience in swimming.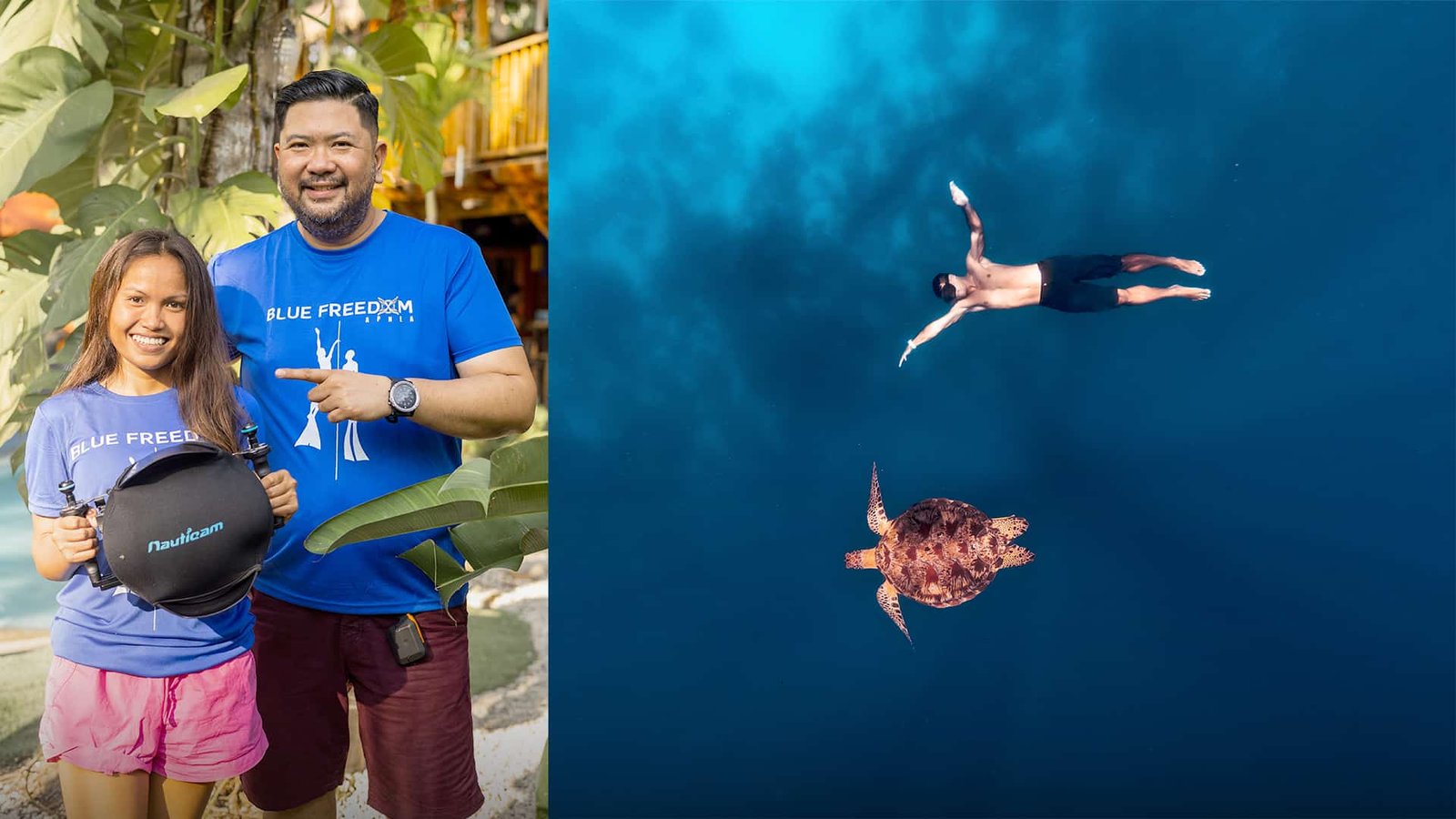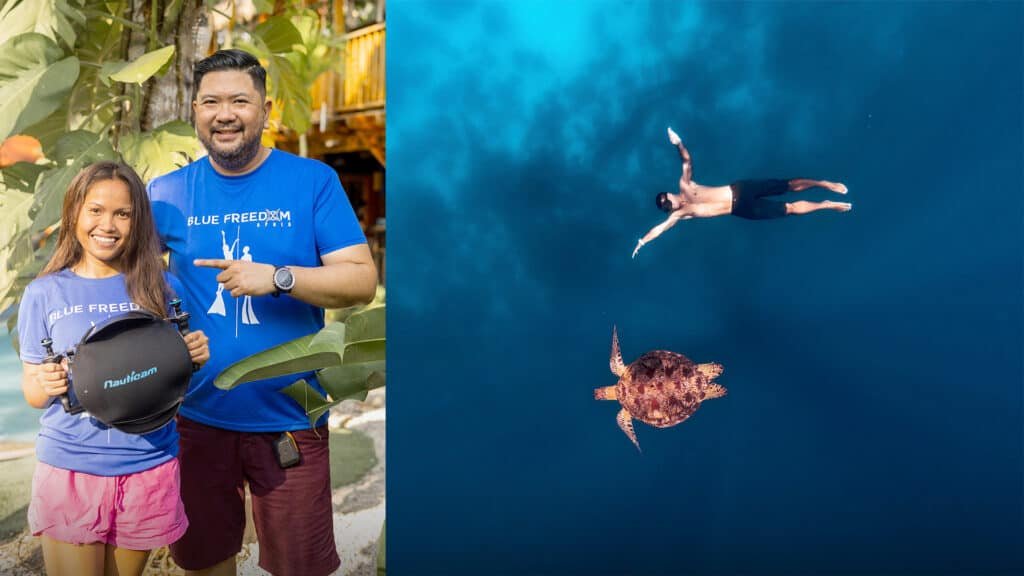 Canon ambassador Mark Badiola introduces PH's 1st Nauticam housing for EOS R6 Mark II
"Blue Freedom Apnea Co-Founder Debora Mariotti set to capture the stunning
the underwater beauty of Bohol and Panglao, promoting tourism with the latest Nauticam housing"
Canon Professional Photographer and Ambassador Mark Badiola, known for his exceptional skills in capturing breathtaking images of diverse marine life, has brought cutting-edge underwater housing for the Canon EOS 6D Mark II to Panglao, Bohol. Personally delivering it to Debora Mariotti, co-founder of Blue Freedom Apnea, this Nauticam housing promises to unveil the stunning marine life of the island and enhance the island's reputation as a prime diving and freediving destination.
Blue Freedom Apnea, a prominent freediving school in Panglao, provides a variety of courses and workshops to cater to different skill levels. As an organization, they are deeply committed to supporting the local community and emphasizing marine life preservation. Through their efforts, they promote responsible and sustainable tourism while inspiring both locals and visitors to learn and enjoy freediving, fostering a deeper appreciation for the underwater world.
With the state-of-the-art Nauticam housing, Blue Freedom Apnea is poised to create captivating visuals that showcase the islands' underwater wonders and inspire a new generation of divers to explore the aquatic world.
As the first Nauticam housing for the Canon EOS 6D Mark II arrives in the Philippines, Panglao and Bohol are set to gain prominence in underwater photography and tourism. The partnership between Mark Badiola, Debora Mariotti, and Blue Freedom Apnea highlights the vital role of visual storytelling in promoting sustainable tourism and preserving the world's most precious underwater environments.