Help us spread true underwater freedom to all
Most people here in 3rd world countries often think of Freediving as an inaccessible activity. As if that knowledge is only reserved for those with too much money and too much time on their hands.

We're here to change that false mentality. Here at Blue freedom apnea, we believe in giving back to the community.

Our freediving club is a non-profit organization that holds charitable events and free training to both local Filipino scholars and local government units. We've taught 100s of students for either a fraction of the price of our usual training, or for free altogether.

It is our fervent belief that anyone, if they truly want it, can learn how to freedive.
We train Local Government Units on Freediving Basics for safety and rescue
We are staunch supporters of our local maritime law enforcers and emergency first responders. They're the ones that keep us (in both land and sea) safe from disaster.

That is why we regularly hold free underwater training and seminars to supplement their knowledge; which help them carry out their duties to the best of their abilities.


Philippine National Police Maritime Group
This government unit serves to ensure public safety and internal security over the Philippines's territorial waters, rivers and coastal areas to include ports and harbors and sustain its protection.

Naturally, supplementing their knowledge with our freediving training has provided them backup skills when it comes to high pressure emergency situations underwater.

Bureau of Fire Protection
Teaching the firemen freediving skills definitely sounds ironic. Fire and water side-by-side. What happens when two completely opposing elements meet?

Amazing things, that's what.

The Panglao branch of the BFP (Bureau of Fire Protection) is special. Not only do they douse out flames on land, their sphere of influence also reach ships and vessels docked at piers, wharves or major seaports. We realized that there may be situations that require them to save people stuck underwater. Giving them training on calming their mind during high-stress situations (through yoga, breathing exercises and meditation) and freediving knowledge will significantly improve the chances of a successful rescue and reduce the chance of the firefighter dying themselves.

They also work closely with the resort that's the base of our operations, Almira Diving Resort, which has coral reef restoration initiatives through their company, VESNA. So it is only apt that we teach them how to be adept underwater.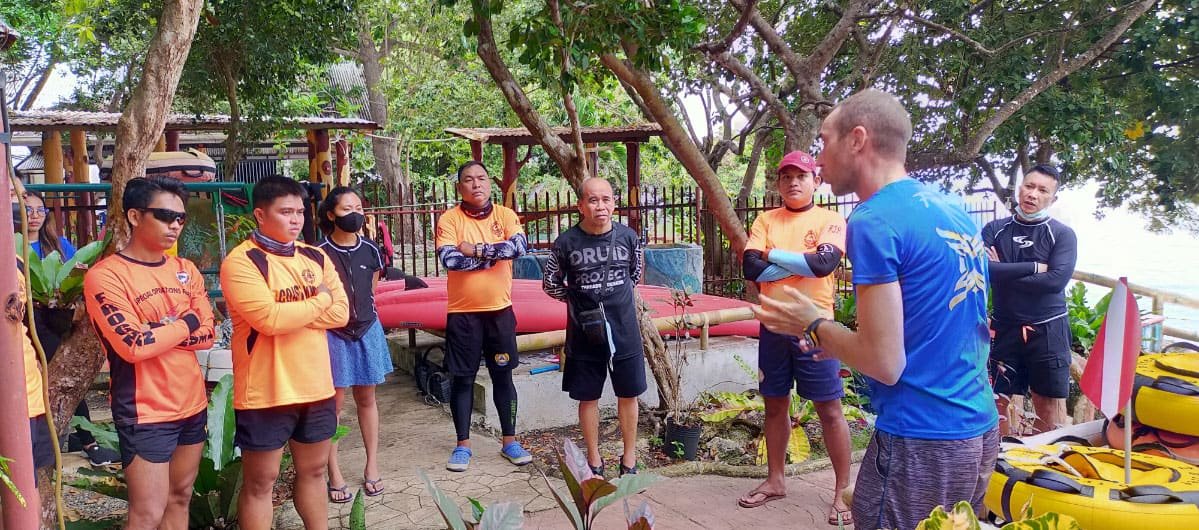 Tasked with protecting Filipino waters, the Philippines Coast Guard has an important job in the community.

They enforce the law, conduct maritime security operations, safeguard life and property at sea, and (in our opinion the most important task they do) they protect the marine environment and its resources!

It's a great honor supplementing their training with our freediving knowledge. They were extremely enthusiastic with our program; absorbing our freediving theory and practical techniques like a sponge. We've even turned a few officers into AIDA 2 level standard!

It was pure bliss teaching them how to freedive. And we're looking forward to holding more training seminars with them in the future.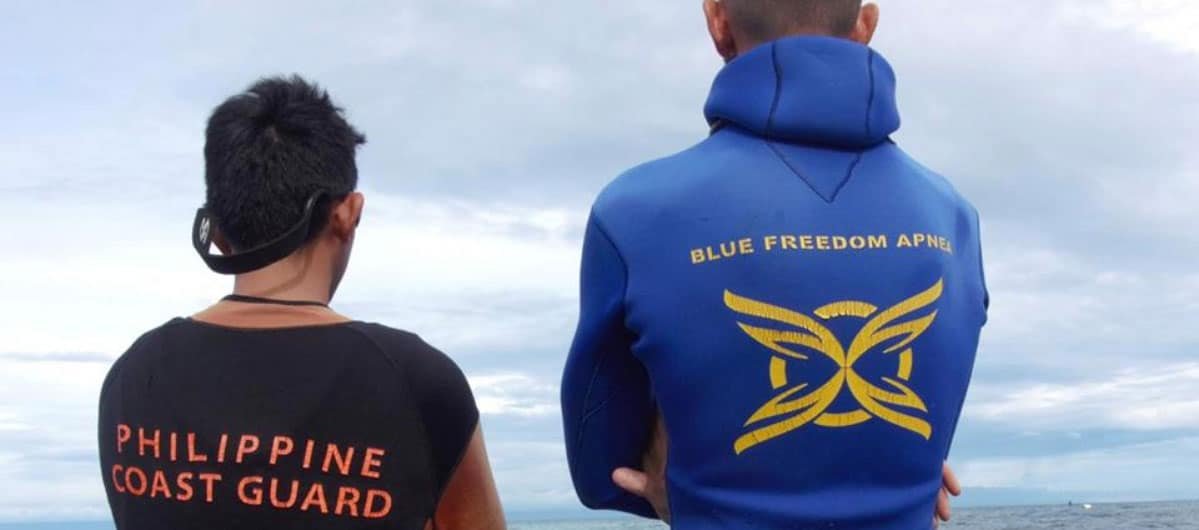 We provide freediving scholarships and job opportunities to local filipinos
Most of our coaches started off as our freediving scholars, where we taught them the magic of freediving, for free!

Irgel, Robertson, and IJ were complete newbies when it came to diving deep. Now they can dive more than 30 meters! And they're working on reaching 40m to qualify as an official AIDA Freediving Instructor.

Not only that, they're also earning an income from us from helping out with our swimming classes! They teach proper swimming form to newbies who aren't comfortable in the water.

In a few months they've turned from complete newbies into swimming coaches. They're currently working on their AIDA freediving instructor certification. Who knows, you might end up getting your freediving training from them!
We pioneered freediving to the Filipino market
When Giorgio first stepped on Panglao Island, he found it strange that for people so close to the sea, not many were interested in freediving.

However, that didn't stop him from pursuing his mission. He started BFA and aimed to teach as many people as possible the magic of freediving.

Ever since we've started running ads to our freediving club, we've noticed a huge temperature shift in the freediving market. What once was a foreign and inaccessible hobby, is now a popular local sport taken up by many local filipinos!

People are now posting more frequently their freediving escapades on social media. From small-time locals all the way to famous and accomplished celebrities!

And we wholeheartedly believe that our intense marketing push has significantly contributed to that awareness.
By donating to our club, you contribute more to than just the general upkeep of our organization.
You also help fund scholars who are willing to learn freediving and be an instructor one day; make possible the many free seminars and training we give local government units, and indirectly spread the love of freediving to the whole world!

We highly appreciate your generosity, and substantial donations would be rewarded in kind with free AIDA courses from us!
Take your AIDA Freediving course with us!
Learn from the most trusted Freediving Program in the world.